Overview

St. Thomas Aquinas Catholic School is a faith based community, committed to family, and service. We recognize and celebrate the importance of athletics in fostering community spirit and team building. Our school offers a sports program to students currently enrolled in the school. As a program we are 100% dedicated to the success of the student/athlete, both on and off the playing arena and believe in helping to pave the way for friendships, discipline, leadership skills, and school spirit.

St. Thomas school has approximately 170 students taking part in the sports program, providing one or two teams per grade/gender in the basketball program as well as one team for cross country, golf, and tennis. All programs are strictly volunteer run and benefit greatly from an abundance of parental involvement.

Basketball

Beginning in 3rd grade boys and girls have the opportunity to participate in the school basketball program. This program begins as a developmental program and goes up to the varsity level. Teams compete against other basketball teams in and around the local area, including the various diocesan leagues.

The basketball program provides a great opportunity for children at the school to learn and develop in the sport. Kids who attend public school must play basketball through either parks and rec or an AAU program, which can be expensive. For $135/child you really get a lot at STAS.

Some details on the current season:

150 children were involved in the program this year
14 teams; 3rd-8th grade
There are no "cuts"; every child makes a team
Season runs last week of September to mid March (Each team practices 2x per week, either at STAS or a FFLD town gym)
There are 28 total practices scheduled each week for our teams
League play and tournament play- on average each team plays between 12 and 14 league games and enter at least 3 tournaments (mostly other Catholic school tournaments)
The sports committee (made up of 13 parent volunteers) is responsible for creating all St Thomas teams, setting up and running the Annual St Thomas basketball tournament each fall, and ensuring that the program is fiscally sound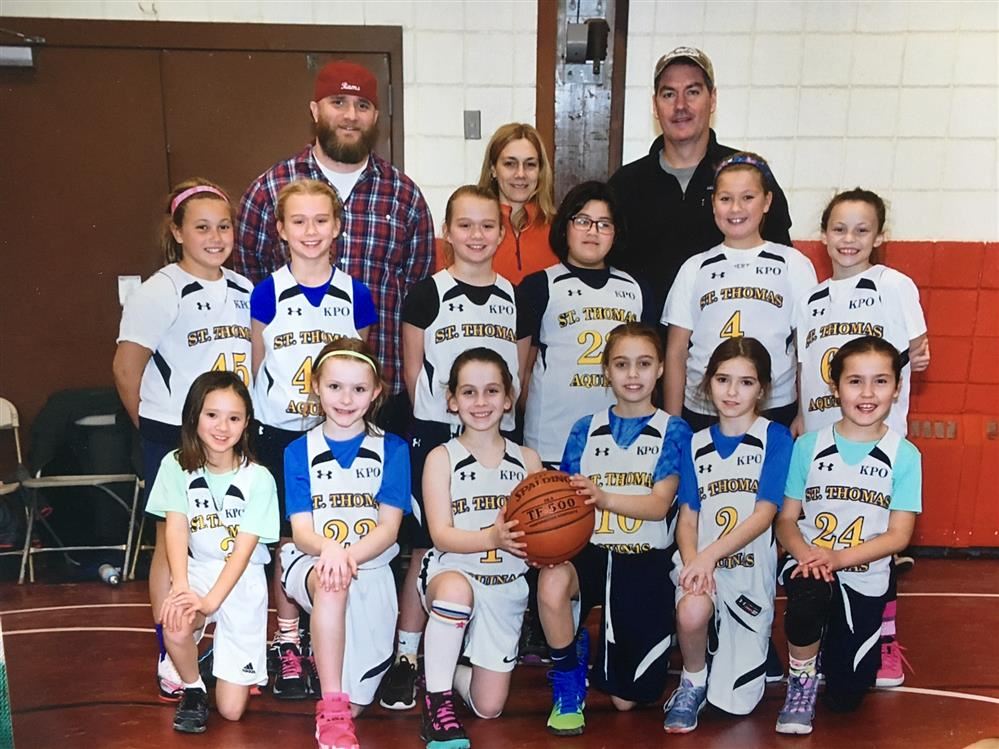 Cross Country

Beginning in 5th grade students are eligible to join the cross country team as a fall sport. The cross country team gives students the opportunity to participate in approximately 4 meets throughout the season. Participants on these teams are expected to represent the mission of St. Thomas Aquinas School at all times in their sporting activities. Registration Fee: $20. Email: sportscommittee@stasonline.net for more information.
Golf

In Fall 2018, St. Thomas launched a middle school golf team, which is open to players in the 5th through 8th grade with golf experience. The program incorporates a weekly practice with a golf professional at H. Smith Richardson Golf Course, as well as two weekly 9-hole rounds at Carl Dickman Par 3 Golf Course. The golf team will also compete against local middle school programs, and participate in special events with area high-schools and other organizations. St. Thomas Aquinas Golf Team season runs from September to mid-October with potential special events in the Spring each year. Registration Fee: $150.
Email: sportscommittee@stasonline.net for more information.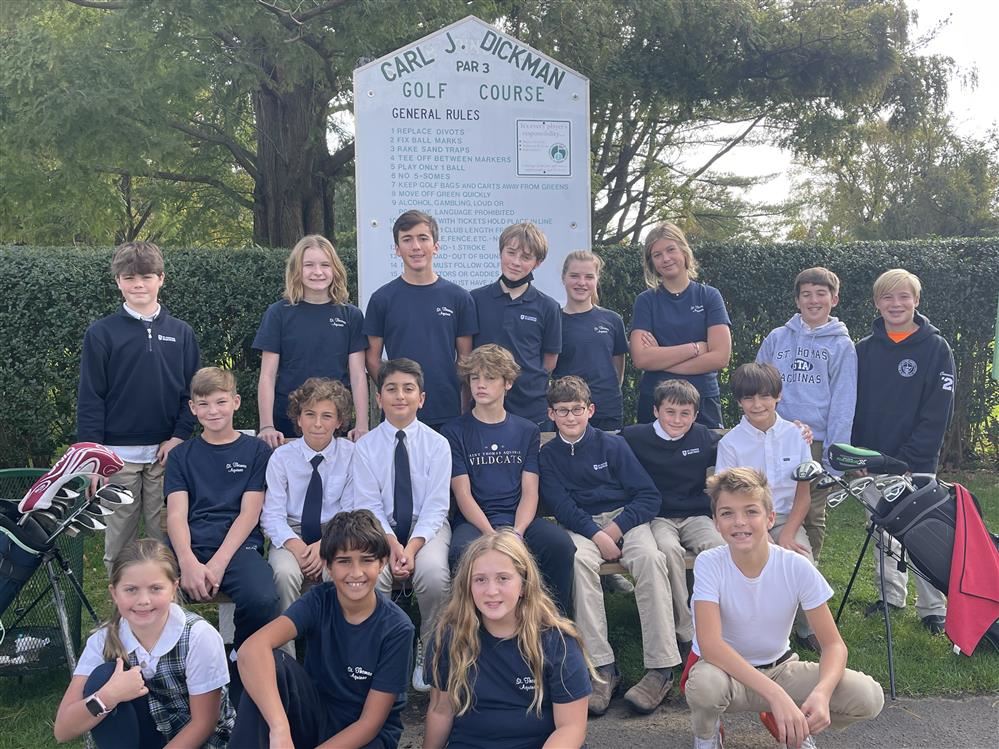 Tennis

Spring of 2019 was the inaugural season for the St. Thomas Aquinas tennis team. The team is targeted to be around 20 players from our 6th through 8th grades. Although we seek players with some tennis experience, we will make every effort to accommodate any student-athlete interested in participating. The team was led by a tennis professional who is a parent at our school. The program included two one-hour practices per week for each player which included on court and technical instruction as well as a number of matches against local private and public schools. The St. Thomas Aquinas Tennis Team season runs from April until the end of May each year. Registration Fee: $150. Email: sportscommittee@stasonline.net for more information.